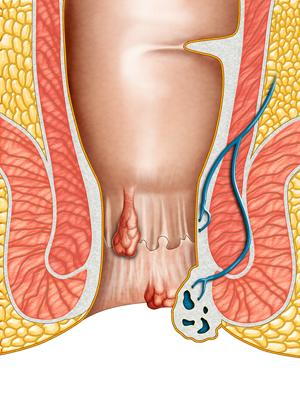 Hemorrhoids (also known as piles) are a common condition that result when the veins in the lining of the lower rectum or anus become swollen and enlarged. Hemorrhoids are very common, and affect as many as three out of every four adults at some point in time according to statistics. They are most common in adults over the age of 50, but can affect anyone at any time. The symptoms range from mild to severe, and can often be resolved with conservative treatments. However when hemorrhoids do not resolve on their own or respond to conservative treatment, or they cause extreme pain, discomfort, and other symptoms, a gastroenterologist may recommend a non-surgical treatment option like banding. Dr. Saeed Ahmed, a gastroenterologist at Digestive Disease Associates of Central Florida in Wesley Chapel, FL, offers a range of diagnostic and treatment options for hemorrhoids and other digestive issues.
Non Surgical Hemorrhoid Treatment in Wesley Chapel, FL
There are a few factors that can increase the risk of developing hemorrhoids, including:
Straining through bowel movements
Chronic constipation and diarrhea
Being extremely overweight or obese
Being pregnant
Eating a low fiber diet and not drinking enough water
Sitting for long periods of time
Hemorrhoids can be either internal (in the rectum) or external (under the lining of the anus). You may not always know if you have a hemorrhoid, but the most common symptoms of hemorrhoids include:
Bleeding during a bowel movement
Pain/itching
Swelling and/or a lump near the anus
Internal hemorrhoids can be treated non-surgically through banding, which involves placing a rubber band around the hemorrhoid to ease the blood supply and reduce swelling, shrinking the hemorrhoid and relieving symptoms. If you are experiencing bleeding during bowel movements, pain, and other hemorrhoid symptoms, schedule an examination with our gastroenterologist to determine whether hemorrhoid banding can help.
Find a Gastroenterologist in Wesley Chapel, FL
To learn more information about hemorrhoid prevention and minimally invasive treatments, contact Digestive Disease Associates of Central Florida by calling (813) 994-4800 to schedule an appointment with Dr. Ahmed today.